PROJECT INFORMATION
| | |
| --- | --- |
| Client: | Ministry of Interior (MOI) |
| Location: | Kingdom of Saudi Arabia (KSA) |
| Completion Date: | 2017-2019 |
| Contractor | ABV Rock |
Project Description
The patient experience in healthcare is going digital.
Technologies used in patient rooms can improve the patient experience before, during and after a stay
In this type of room, a patient can call the nurse, interact with her, turn off the lights, adjust the curtains, access her clinical data, view radiological images, talk to a doctor by remote, order the meal and access to infotainment services through a single device that is usually a tablet.
In addition, the medical devices in the room are able to send a series of wi-fi alarms to the nurse station and a real time location system is able to identify the nearest nurse for a quick and immediate intervention.
For Example, a Bed can send an alarm if the patient is falling down.
We have designed and implemented a turn key solution.
We have built a mock up in Riyadh to show the Ministry of Interior a first working prototype of Smart Patient Room.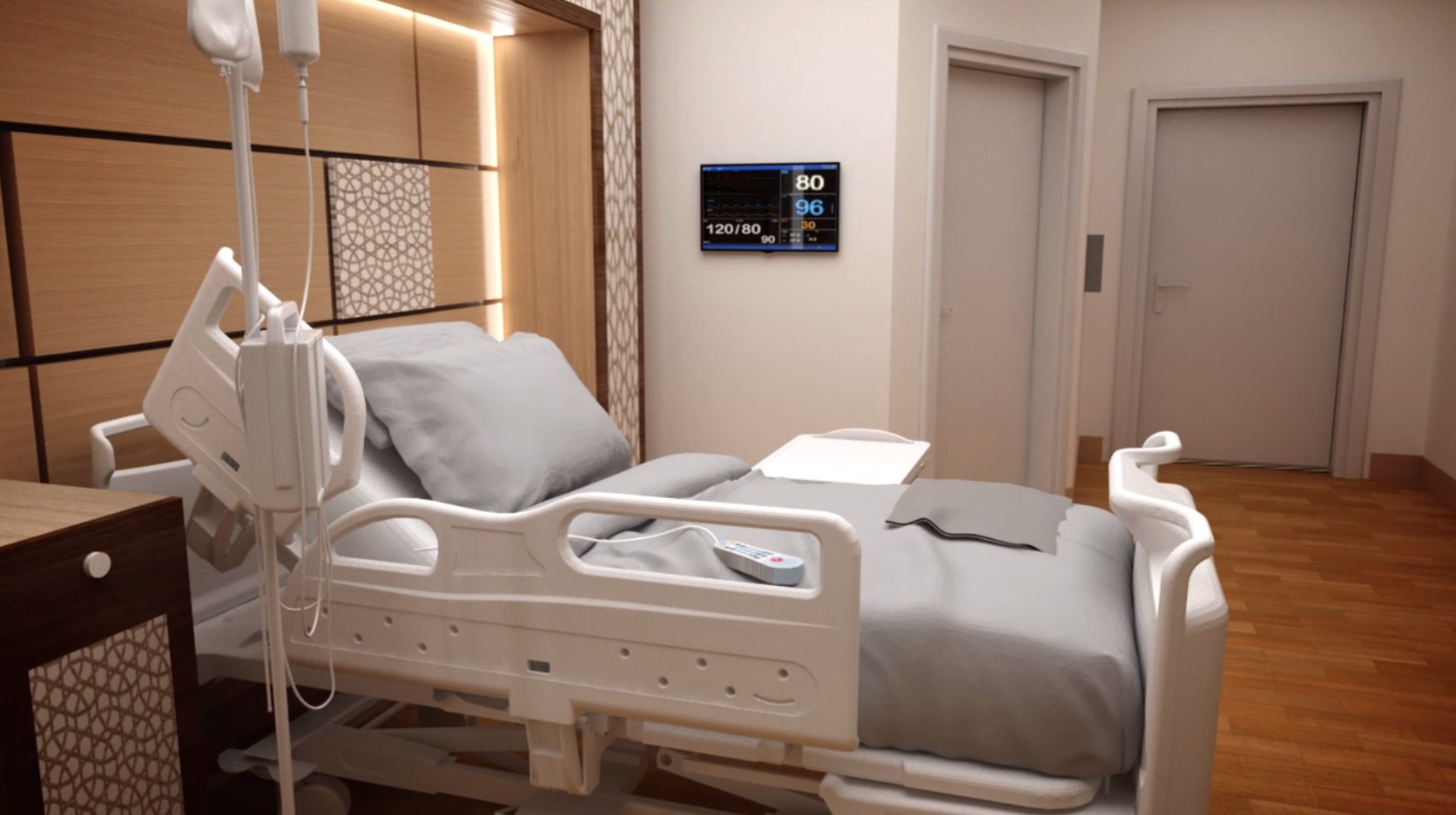 The complex IT infrastructure on which the Smart Patient room was built is based on the following features:
Interoperability & standardization
Patient Interactivity
Access to EMR
Expand communications with patient
Automatic recognition of caregiver
Infotainment for patient & parents
Real Time Location System
Room control for lighting & temperature
Meal reservation
Data Analysis