PROJECT INFORMATION
| | |
| --- | --- |
| Client: | National Oncological Scientific Centre (NSOC) |
| Location: | Nur-Sultan (Kazakhstan) |
| Completion Date: | 2019 |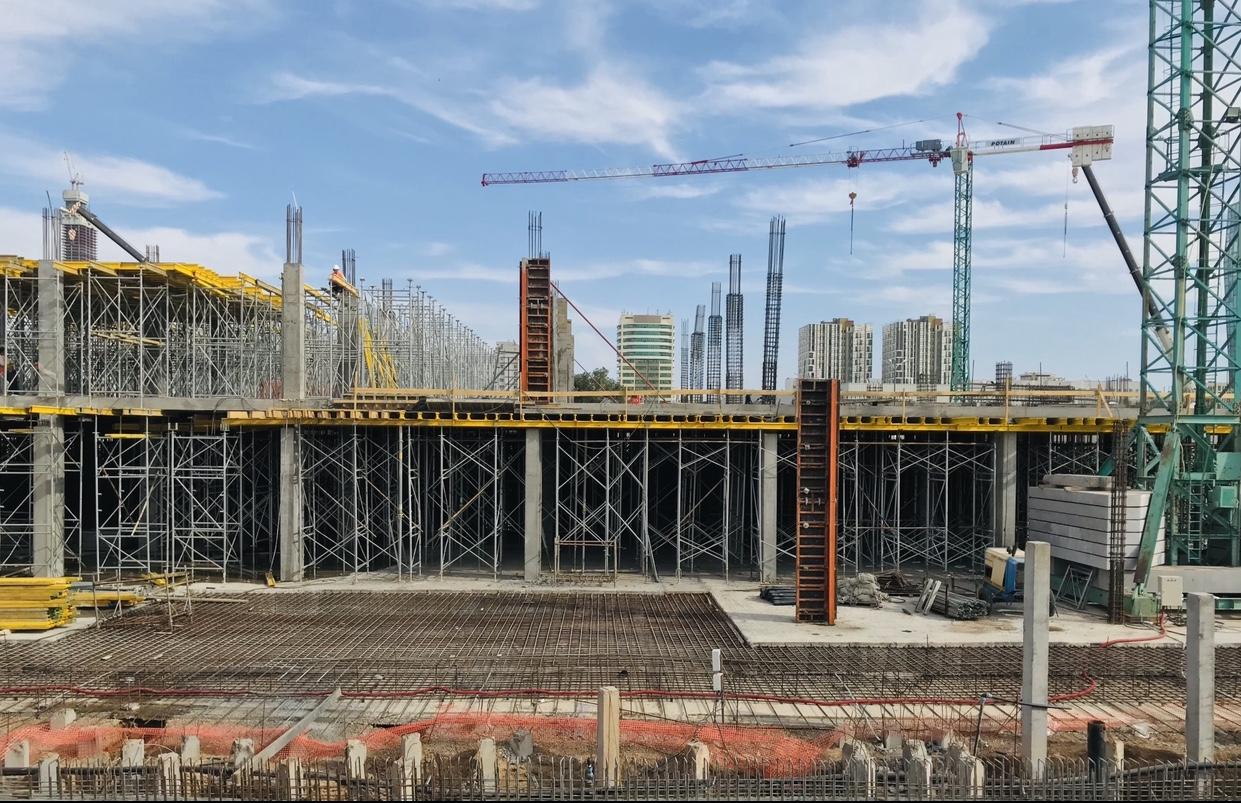 Project Description
Suissemed IHS is involved as Medical Equipment and ICT systems Consultant in the development of the new National Oncological Scientific Centre (NSOC) in Nur-Sultan (Kazakhstan), characterized by the most advanced technology of diagnosis and care for treatment of cancers.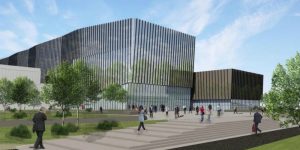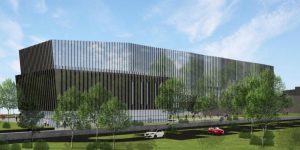 It is a highly innovative complex both concerning the clinical-health aspect and the construction-architectural aspects.
It includes, into a single new structure, the following services:
Proton Beam Therapy (2 Gantries)
Nuclear Medicine Dpt, Radio Pharmacy Dpt, Radiolabelled Iodine Therapy Dpt, Radio Therapy (no. 5 bunkers, n. 1 MRI, no. 1 CT),
Imaging Department (no. 1 CT, n. 1 MRI, no. 2 X-ray ultrasound, no.2 mammography, no.1 mammotone, no.1 OPT)
Operating Block: no. 8 operating theatres (no. 6 general ORs+ no. 2 hybrid ORs)
Surgical Intensive Care Unit (no. 12 beds)
Medical Intensive Care Unit (no. 12 beds)
Hospitalization Departments for a total of 210 beds
General Auxiliary Services (Pharmacy, labs, morgue, centralized kitchen, laundry, sterilization, etc.)
Total GIA is about 50,000 sqm.
The shell concept considers the use of insulated solid mirrored panels and mirrored glazing to create a visual continuity emphasizing the dematerialisation of the large hospital block.
Dematerialisation is further enhanced with the augmented mirror-like facade/shell, shifting, folding and inclining in various directions on different levels, reflecting the sky and the surrounding context in a fragmented nature.